Title: Maybe Matt's Miracle
Series:
Reed Brothers
Author:
Tammy Falkner
Pages: 300
Amazon
|
Goodreads
What he needed was a miracle…

Matthew Reed has seen his share of problems. But he's a Reed and Reeds can overcome anything. Matt is content working in his family's tattoo parlor with his brothers surrounding him. The only thing he's lacking is the ability to have a family of his own. Then his battle with cancer leads him to meet a woman who just might need him as much as he needs her.

She didn't need anything...

Skylar Morgan is happy. She has a boyfriend. Sure, he doesn't make her heart pound faster and he really doesn't support her when she needs it. But she doesn't need much. Does she? She's happy to be self-sufficient and she's happy that she doesn't have a tremendous amount of responsibility. She's educated, has a great job, and she has enough money for a lifetime. But what she lacks, she doesn't even realize until she meets him. And them. The ones who change her life forever.
Rating:
Okay, let me start out this review saying I am a HUGE, and I mean HUGE fan of Tammy Falkner's Reed Brother's series. So when I found out that Matt's story was coming next I was so giddy! Let's just say a little dance is called for...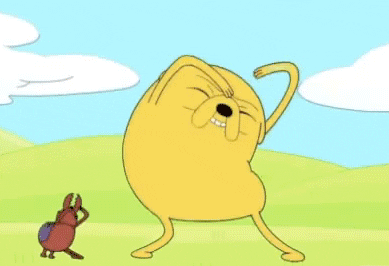 Maybe, Matt's Miracle made me wanna cry, get up grab the heroine and just give her a hug and LOL (especially in the revealing of "the letter"). This book was just full of so many good moments... I loved it! Skylar is a strong, selfless loving woman, the way she took hold of those three kids from her deceased step sister who she never really truly got to know. Her parents were basically a mess, I did not like her Father, the way he dealt with his family and marriage. And her mother was no cupcake either, she was cruel even though there were some good traits about her towards the end of the book.
But let's talk about Matt, the hero of the story. Matt has gone through a storm throughout the series. He was diagnosed with cancer, he almost died if it would not have been for Emily, Logan's girl, who helped get Matt into the clinical trial that saved him. He has now concurred his cancer, in this story he concurs his heartbreak from a love he lost from his previous cheating girlfriend April and finds love in Skylar, the woman who was entrusted with the three kids of his cancer patient friend Kendra, who recently did not make it through the trial. Matt is just a knight in shining armor personified, he's so good, it's kinda to good to be true *but we all that ain't true* ;)
His relationship with Seth is absolutely funny and loving! :) Seth calls him dude yet sees him like a father figure. I found that so cute!Especially in the start of the story where Sky doesn't have a clue on how to deal with the kids. Those naked bath runs were hilarious, the two little girls were just too adorable!
Overall, I would have to say if you are a fan of gentle ALPHAS, and are a fan of the Reed Brothers Series you most definitely wanna add this book to your TBR list!
Just in case you aren't familiar with this series head here is the series order! I highly recommend it!