PAGE UNDERCONSTRUCTION!
Hello reader! Welcome to my book blog. I have always been a book worm. But in mid 2012 a friend got me a Kindle for my birthday and I was introduced to the wonderful world that is digital books. This meaning I was able to download books in an instant without having to wait or look for them in the local bookstores. (seeing as at the time the titles that I was looking for weren't always available) Any who, from there I started reading 2 books a day then 2 became 4 then so on and so forth. Soon my kindle became my addiction and I started writing reviews on Goodreads and interacting with authors on Twitter and other social media sites. I thought it would be a cool idea to start up a blog and express my thoughts on the books that I've encountered. So here it is...
I started this blog in January 2014, with the aim of connecting and interacting with you, the reader, fellow bloggers, authors and publishers! I hope to hear from you in the future posts!
A little bit about myself. Hmmm... First and foremost I introduce myself. I'm Carrie or Carriejo (to my close friends) but I decided to name this blog carriejo's book blog because apparently there already is a site called carrie's book blog.
I am a 25 year old graduate of Veterinary Medicine from the Philippines, yes, that's right!
I also enjoy reading with music in the background, I intend to start a tab showing playlists for the readers to check out. *watch out for that*
I don't watch a lot of TV but my favorite shows are Conan/ or anything with Conan O' Brien in it, Games of Thrones, FRIENDS, United States of Tara and Blacklist.
My favorite stories growing up were those of A Little Golden Book specifically Buster the Cat Goes Out and Cookie Monster and the Cookie Tree. To this day, I still have them. ;) But my all time favorites when I was a kid were Peter Pan, Alice in Wonderland, Catcher in the Rye, Iliad and Winnie the Pooh.
My favorite authors are JK Rowling, Kahlil Gibram, R.A Salvatore, J.D Sallinger, Brandon Sanderson, Pierce Brown, Lori Foster, Jay Crownover, Belle Aurora, Abbi Glines, R.L. Mathewson, Tara Sivec, JD Salinger, Edgar Allen Poe, JR Ward, Sherilyn Kenyon, Colleen Hoover, Primo Levi... *there are just too many to mention*
I do not make typical reviews. I have been influenced by the crowd over at Goodreads for far too long with my reviews and I always happen to integrate a casting of the characters as well as various weird GIFs, especially if I am overly enthusiastic about the book in my reviews! such as....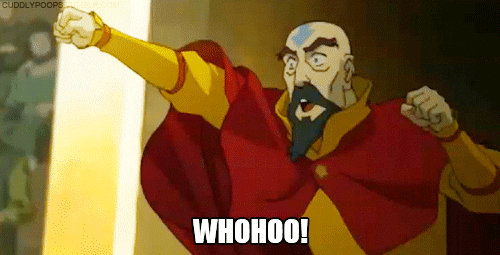 So just sit back, read and enjoy!
-Carrie
*p.s
Since this blog has only just started I would appreciate you sharing to your followers, friends and fellow readers about this blog! :) oh and also, if you're reading this and own a book blog, please do me a favor and post/comment with your blog url! I am also on the hunt for new blogs to follow! :) Thanks!
p.p.s
Please be patient with the updates on the tab pages! This site is solely run by
ONLY
me!
If you need to contact me or have a book you want me to review or have any questions you can email me at
carriejosbookblog@gmail.com
Goodreads -
http://goodreads.com/carrierodriguez
Twitter -
http://twitter.com/carrierodriguez
About Me -
http://about.me/carrierodriguez
Facebook -
http://facebook.com/carriejorodriguez
I also run a Sketch Blog site at
http://carrierodriguez.blogspot.com/